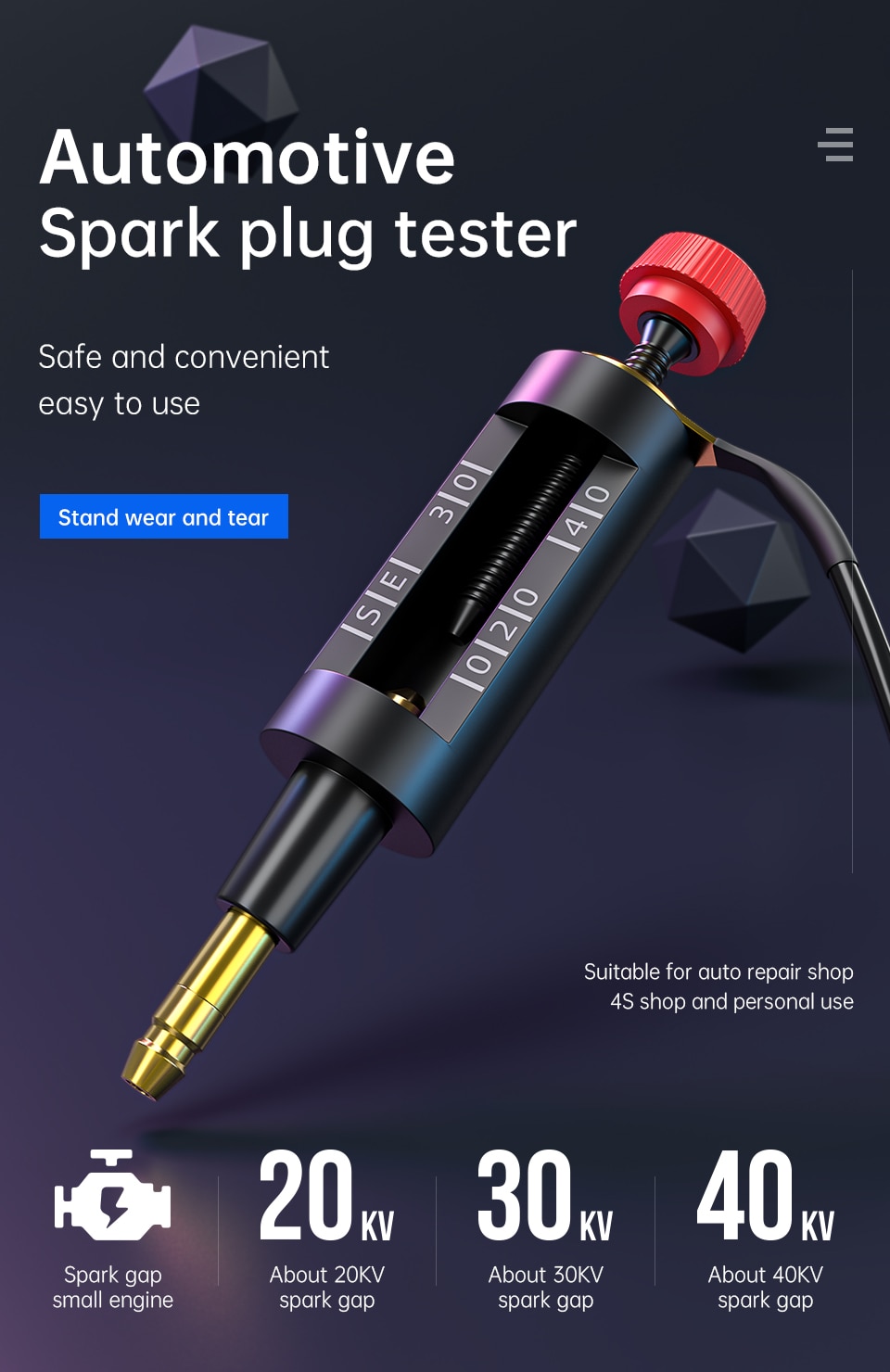 Ignition spark tester with spark gap
The tester can show if there is ignition voltage and its intensity.
In contrast to spark plugs, spark gaps can be tested on this tool.
So you can check the power reserve.
You can adjust the spark gap by turning the adjustable screw.
A good and intact ignition system should have a clearance of at least 15 mm.
Advantage of ignition spark tester
Determine the quality of the coil based on the color of the sparks and the flashes in the distance
Intuitive and easy to understand the operation of the ignition coil
Alligator clip securely fixed to the ground
Screw assembly allows quick and easy adjustment of spark gap
Avoid fire, burnout of ignition coil, etc.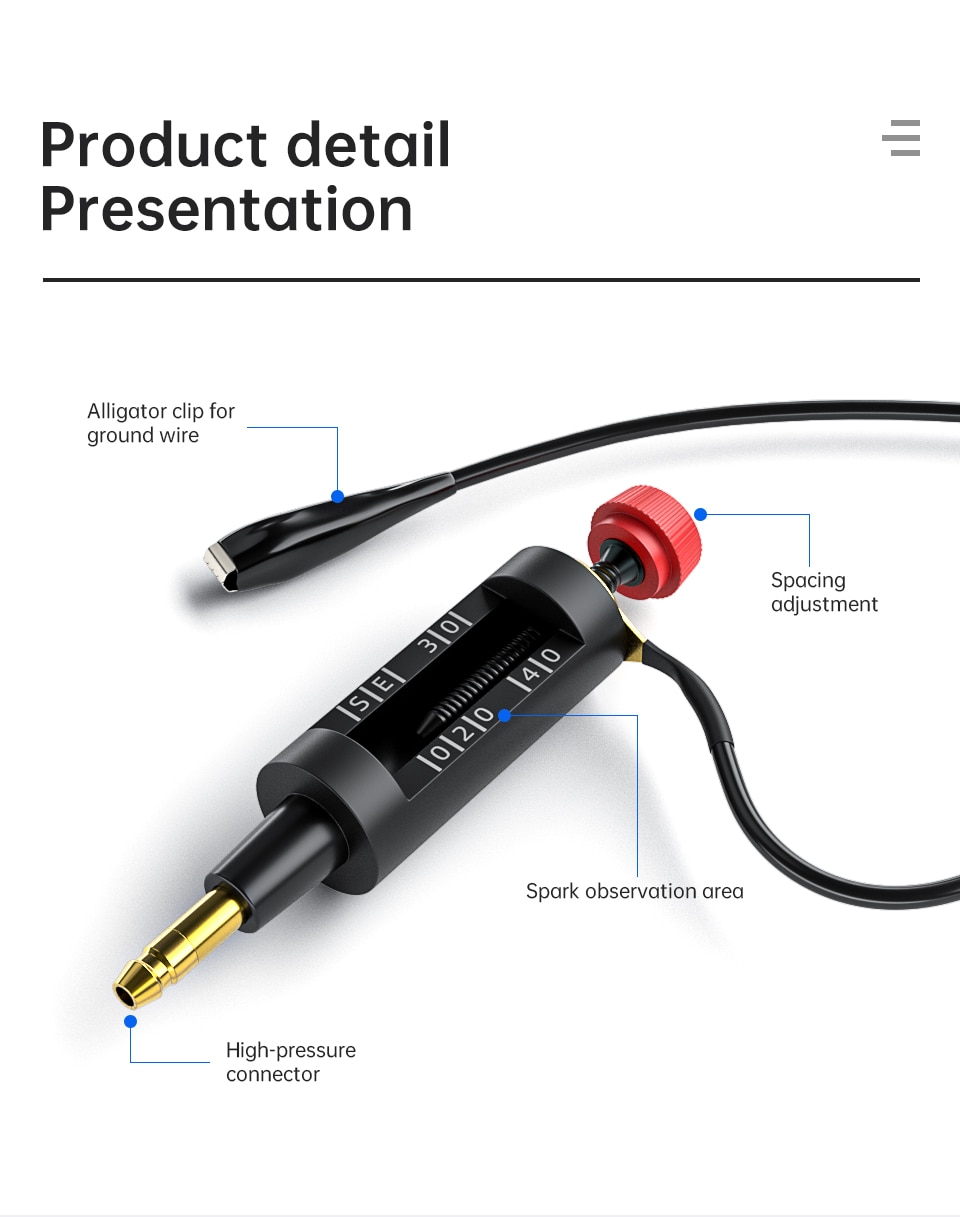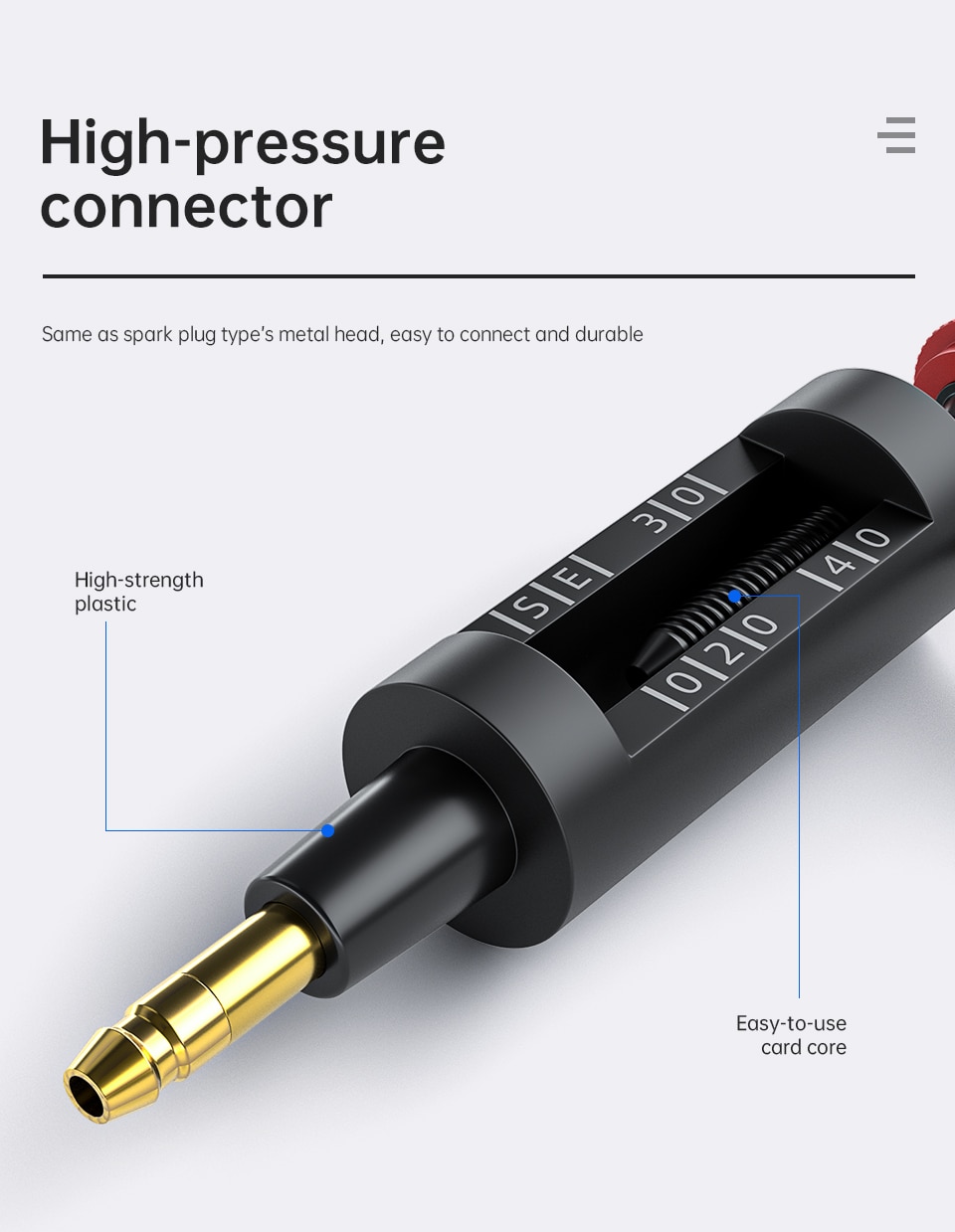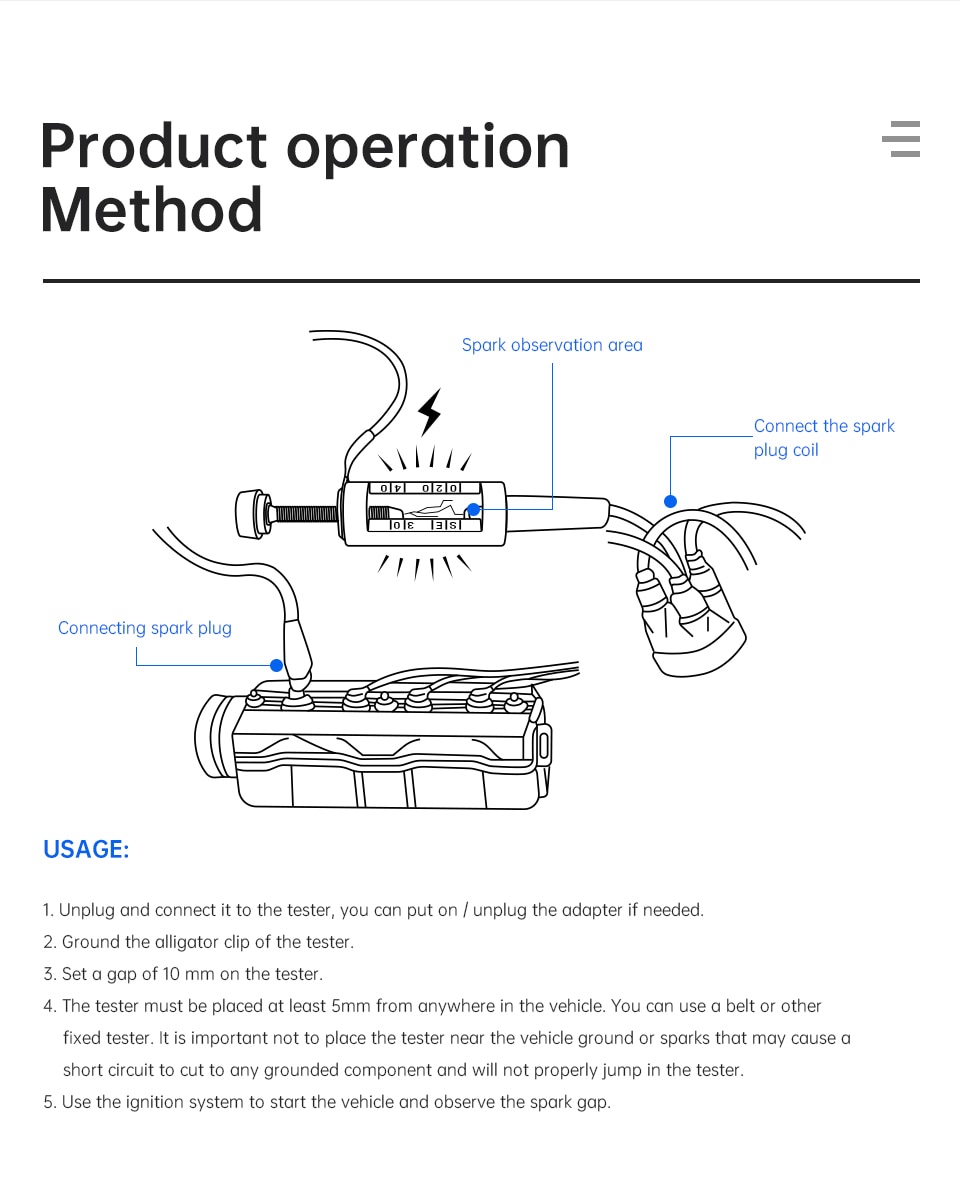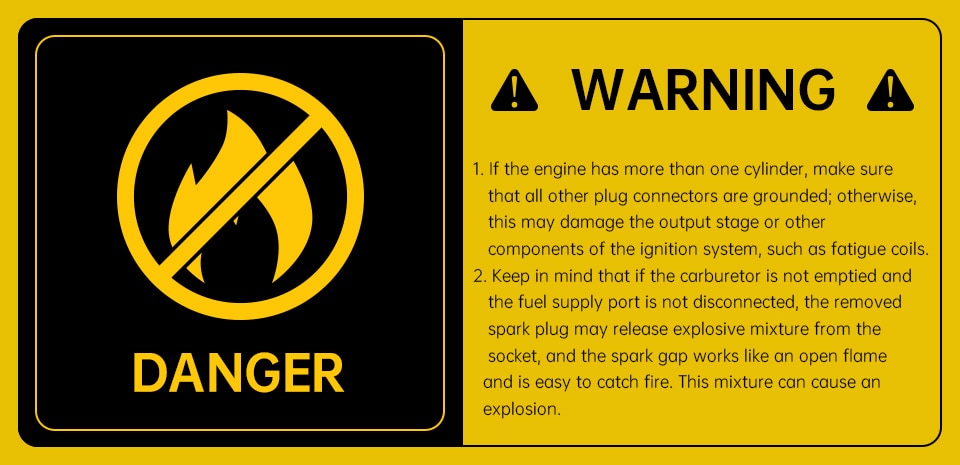 Operation
1. Unplug and connect it to the tester, you can put on / unplug the adapter if needed.
2. Ground the alligator clip of the tester.
3. Set a gap of 10 mm on the tester.
4. The tester must be placed at least 5mm from anywhere in the vehicle. You can use a belt or other fixed tester. It is important not to place the tester near the vehicle ground or sparks that may cause a short circuit to cut to any grounded component and will not properly jump in the tester.
5. Use the ignition system to start the vehicle and observe the spark gap.
Warning
1. If the engine has more than one cylinder, make sure that all other plug connectors are grounded; otherwise, this may damage the output stage or other components of the ignition system, such as fatigue coils.
2. Keep in mind that if the carburetor is not emptied and the fuel supply port is not disconnected, the removed spark plug may release explosive mixture from the socket, and the spark gap works like an open flame and is easy to catch fire. This mixture can cause an explosion.