DESCRIPTION:
BT-360 battery tester can do battery test, cranking test, charging test and other additional functions.
It notifies the user to replace battery in advance when the battery getting aged.
Cranking test is mainly to test and analyze the starting motor.
Through testing the actual required cranking current and cranking voltage of the starting motor, it can find out whether the starting motor works fine.
About Languages:
VERSION 1 : Languages with English,Spanish, German, French and Russian.
VERSION 2 : Languages with English, Polish, Chinese, Dutch and Japanese.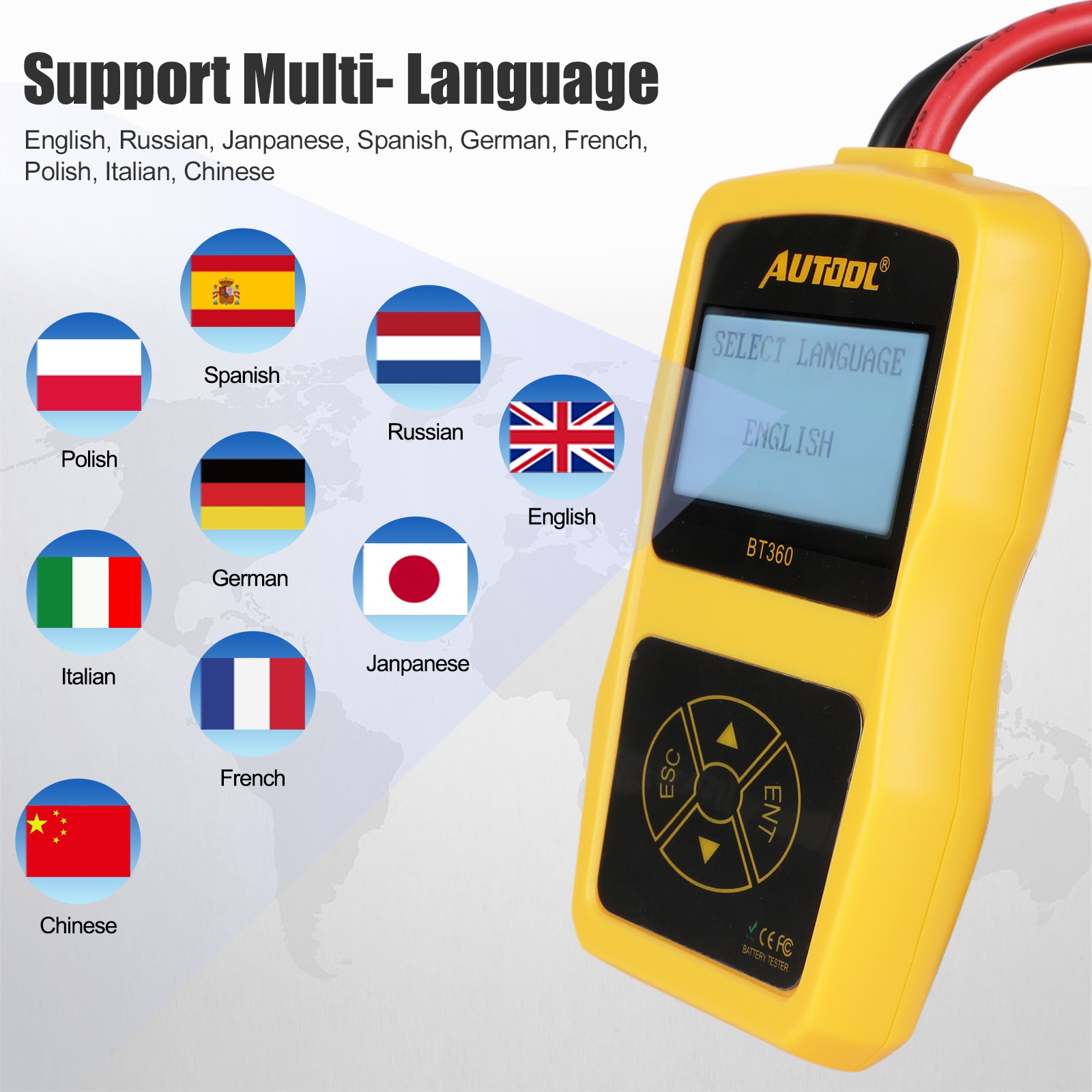 Product Features:
1. Test all kind of 12V automotive cranking lead acid battery including ordinary lead acid battery, AGM flat plate battery, AGM spiral battery,Gel battery and etc.
2. Directly detect bad cell battery.
3. Polarity reverse connect protection,reverse connection will not damage the tester of affect the vehicle and battery.
4. Directly test the battery with loss of electricity, no need to full charge before testing.
5. Testing standards include currently the world's majority of battery standards:CCA, JIS, DIN, IEC, EN, SAE, GB.
6. Support multi-languages with two versions.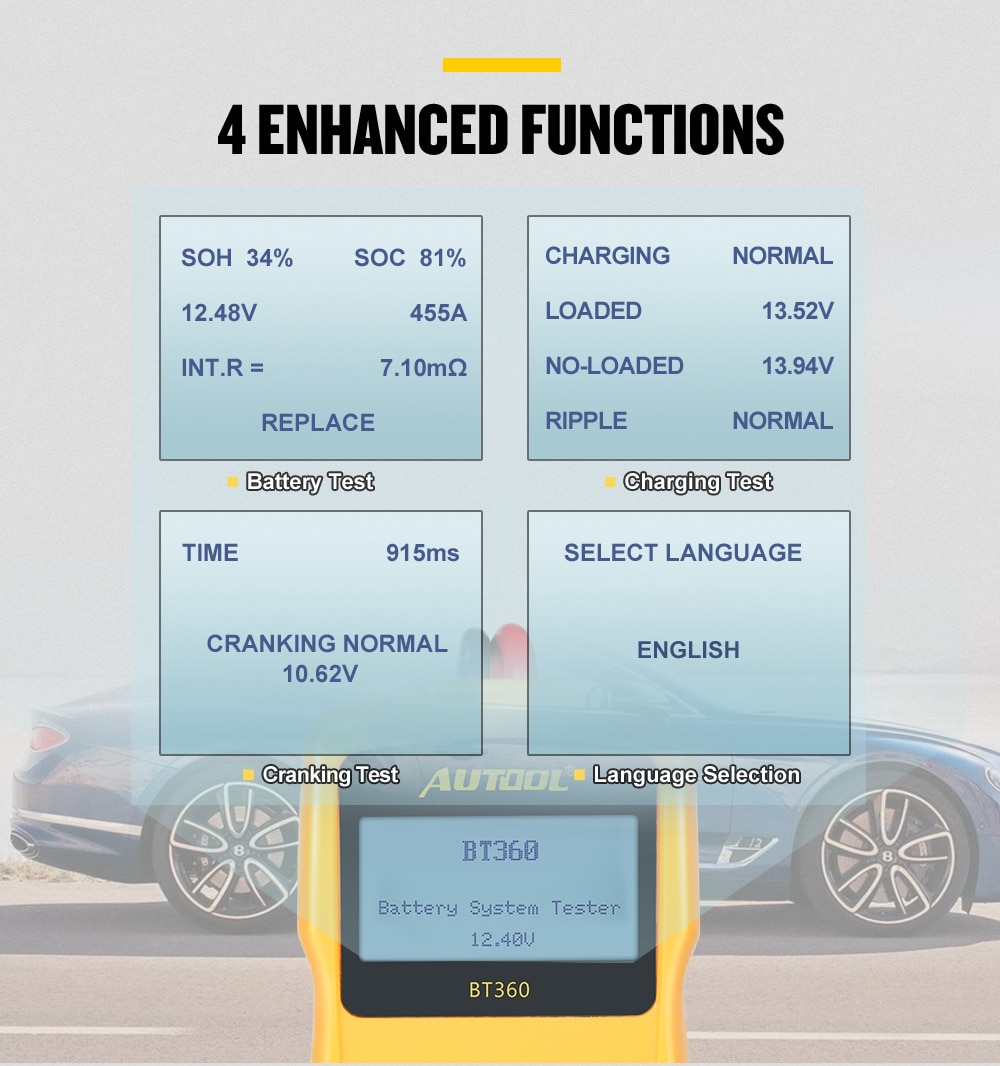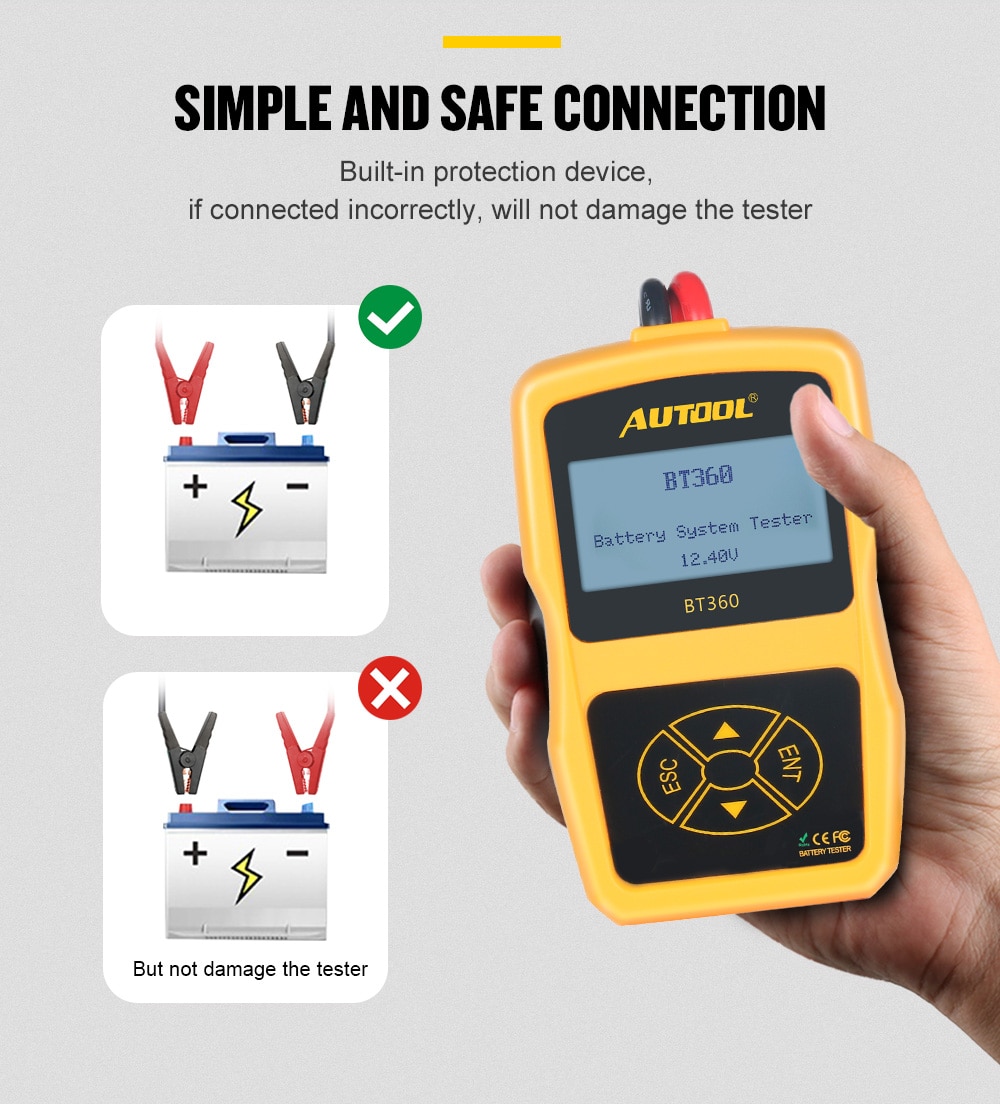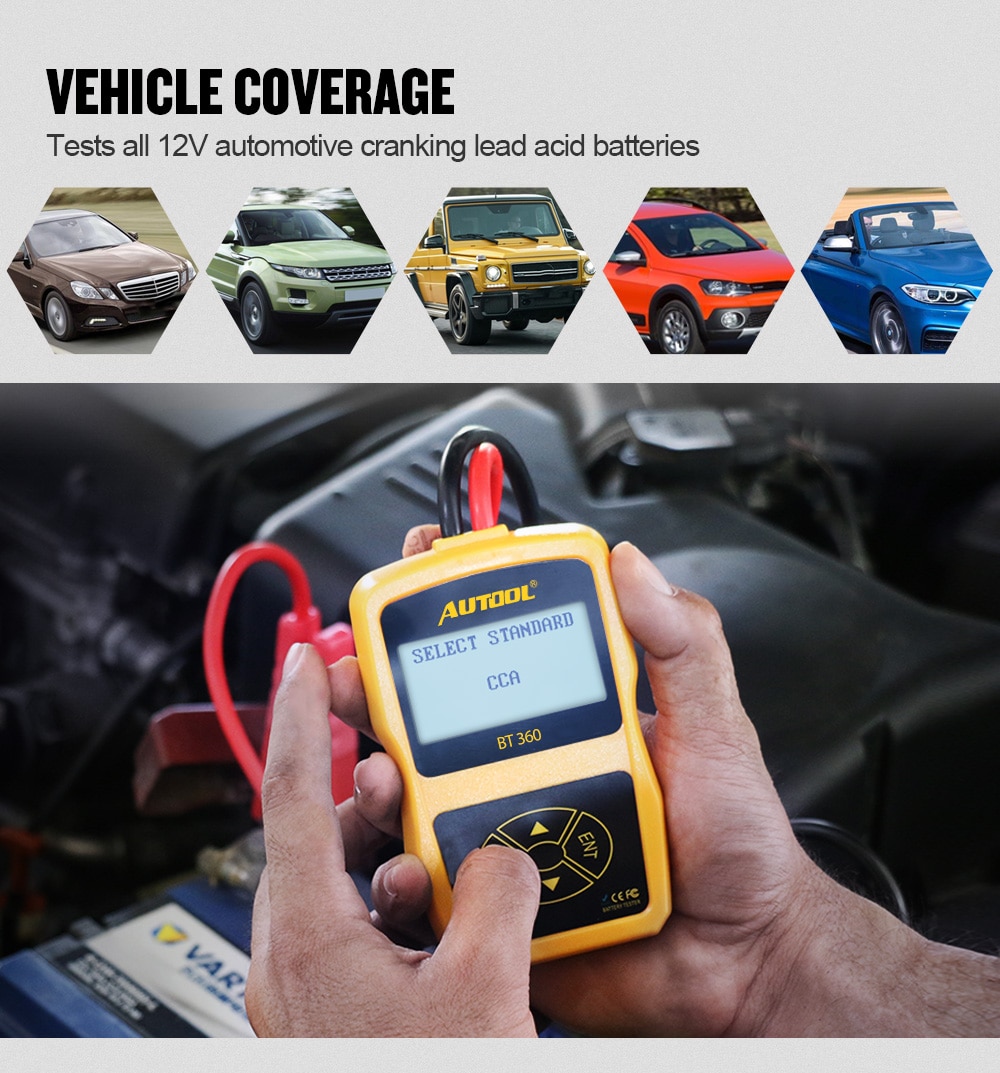 Function:
Test Result: Good or Replace
Capacity – Cold Cranking Amps (CCA), DIN, EN and IEC information relative to battery rating.
Internal resistance value (m )
Life in percentage (%)
Cranking system
Charging system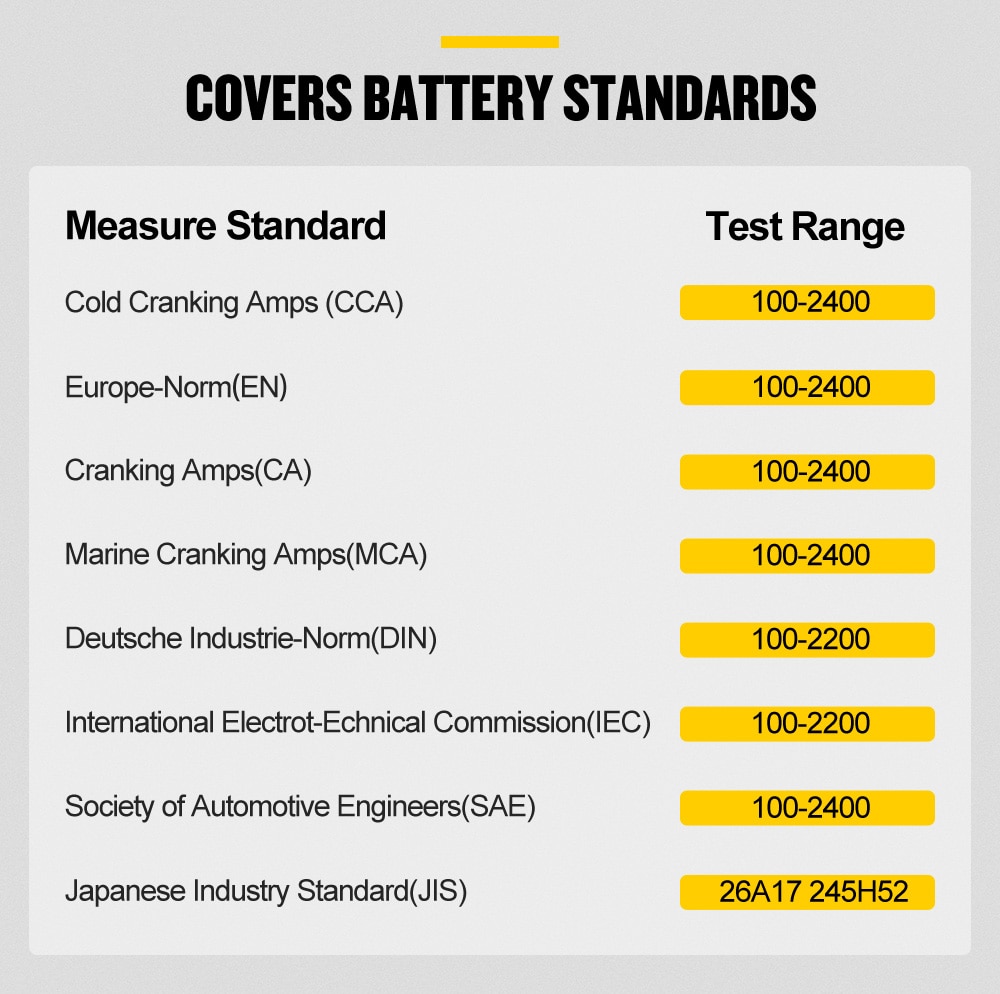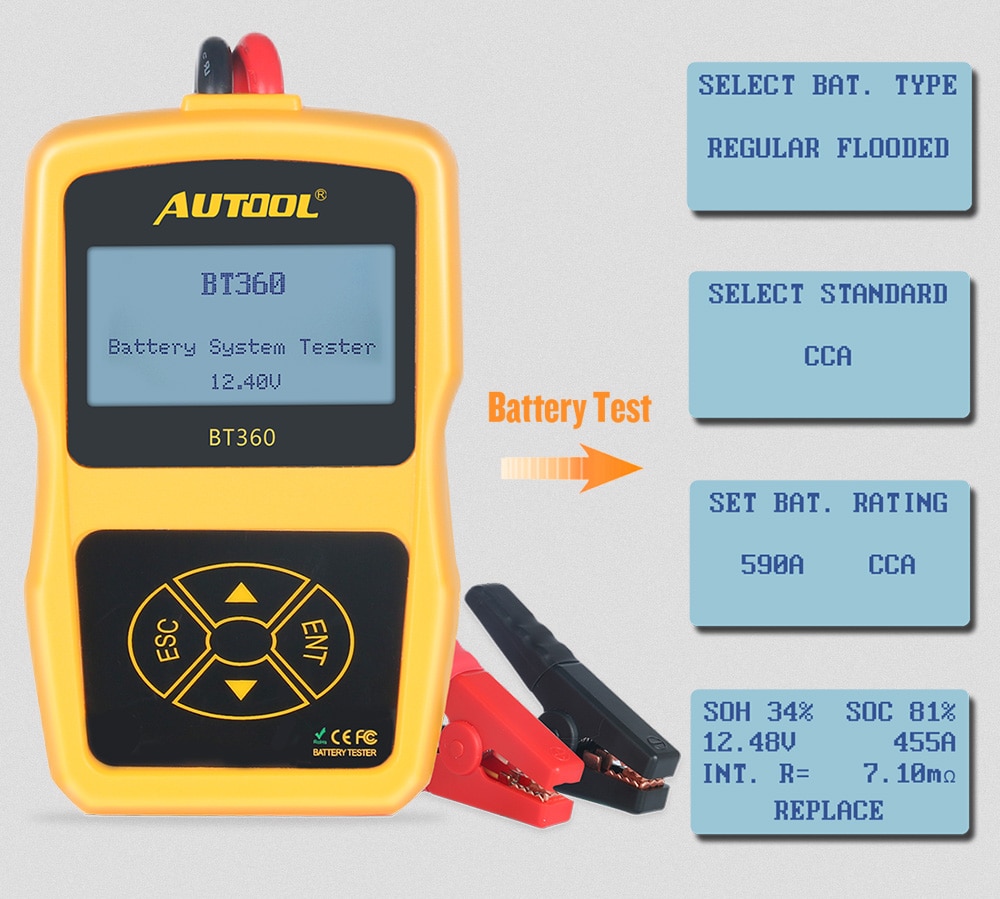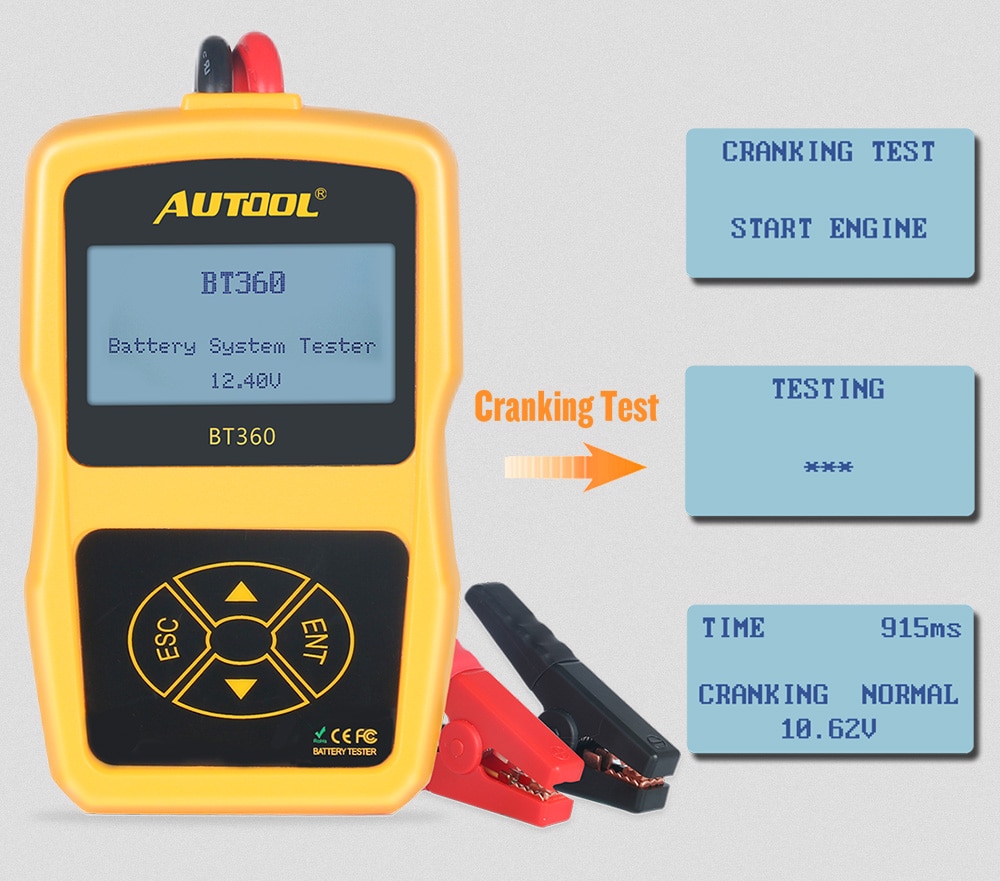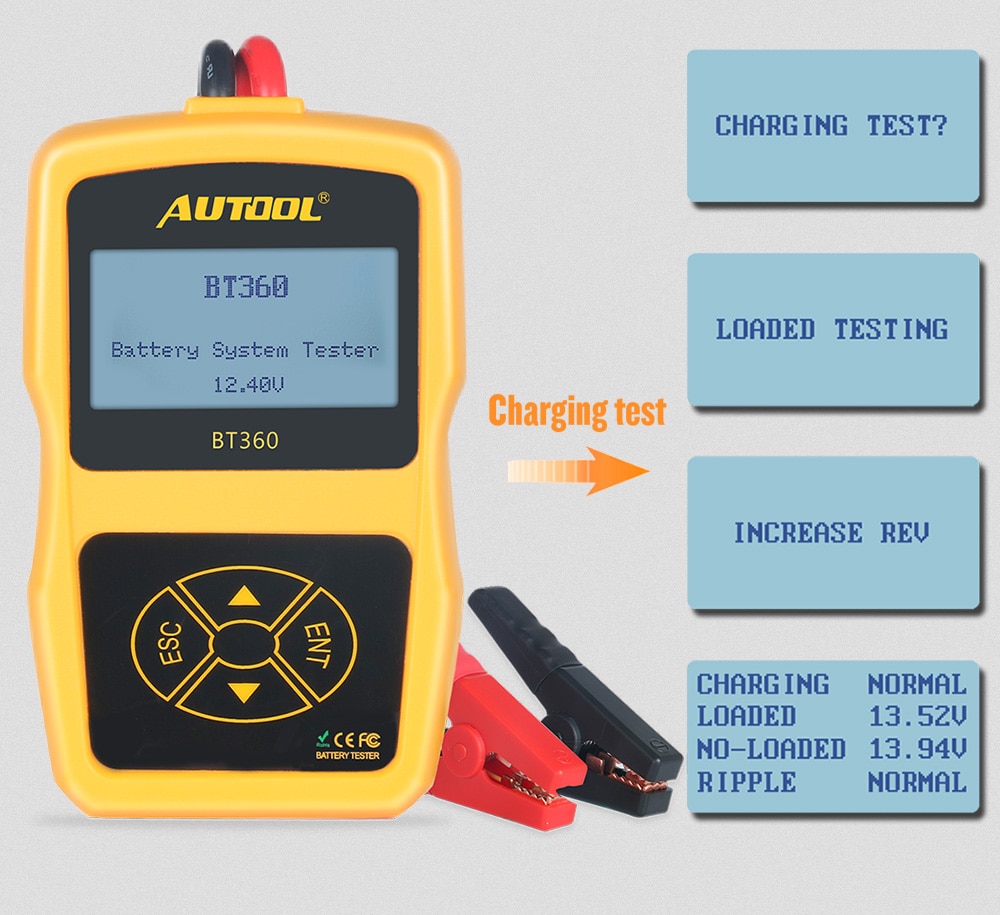 Application:
Use to test a wide range of 12V batteries (Starting [SLI], Deep Cycled and Marine) of Wet (Flooded);
VRLA or Maintenance Free (MF);
Sealed Maintenance Free (SMF);
Absorption Glass Mat (AGM) and GEL cell.
The major battery standards JIS, SAE, EN, DIN and IEC are supported.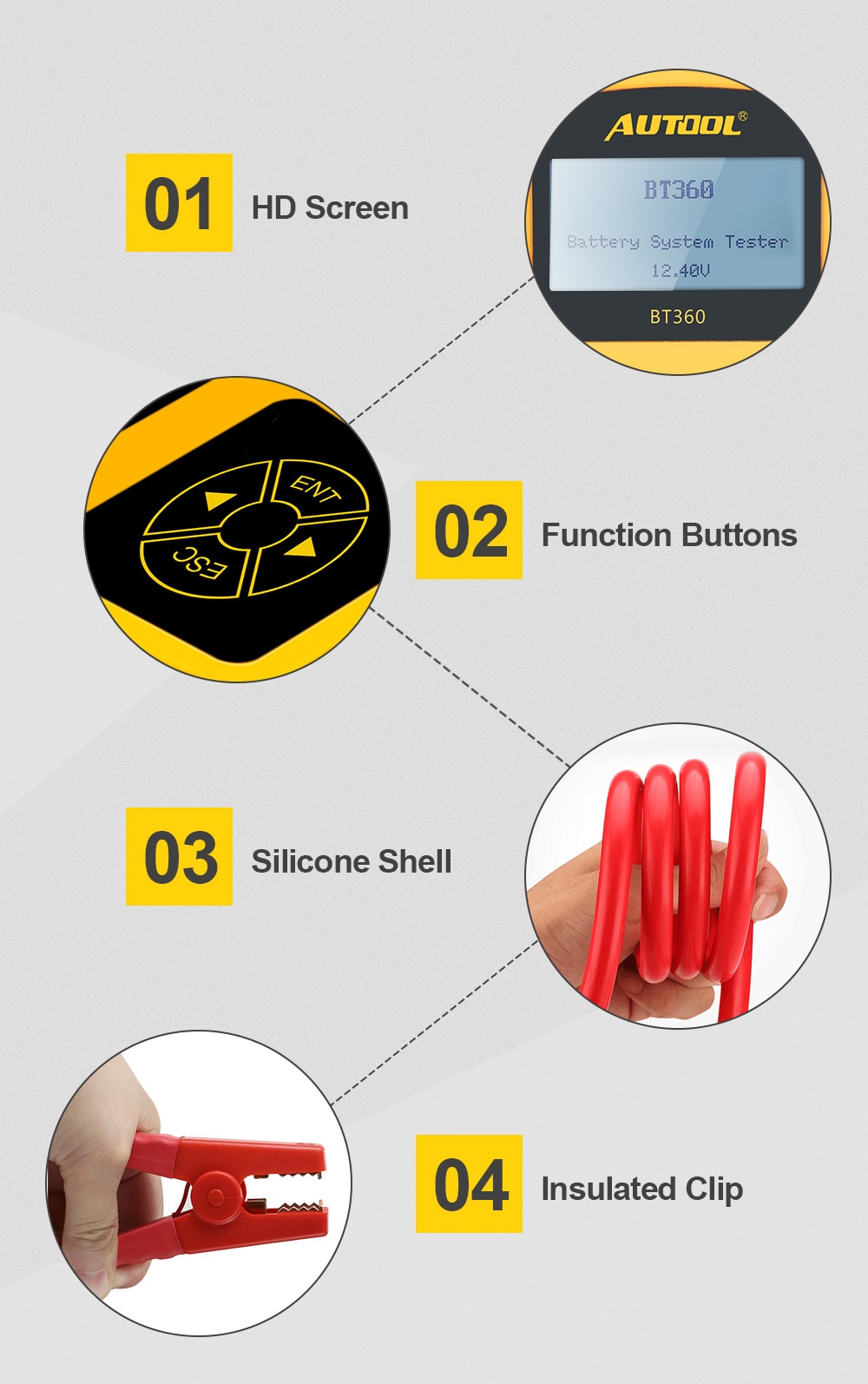 Operating Parameters:
System voltage: 12 Volts
Input voltage range: 9V~15V
Power requirements: No internal batteries required. Power on when hooked up during testing.
Testing range: 100 ~ 2000 CCA, 100 ~ 1200 DIN, 100 ~ 1200 IEC, 100 ~ 1700 EN
AH range: 30-220AH
Working Environment Temp.: -20°C-50°C
​Tips: CCA100-2000, 30-220Ah, which is the highest CCA in the market.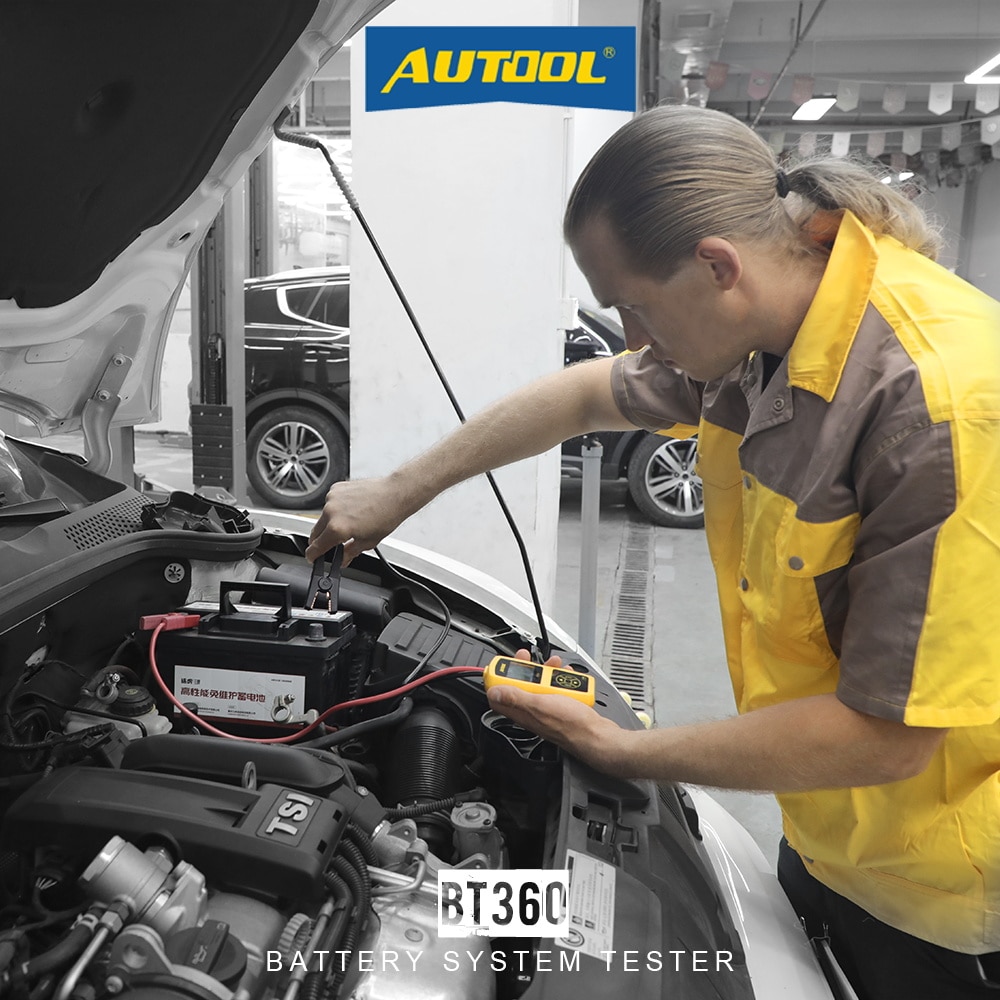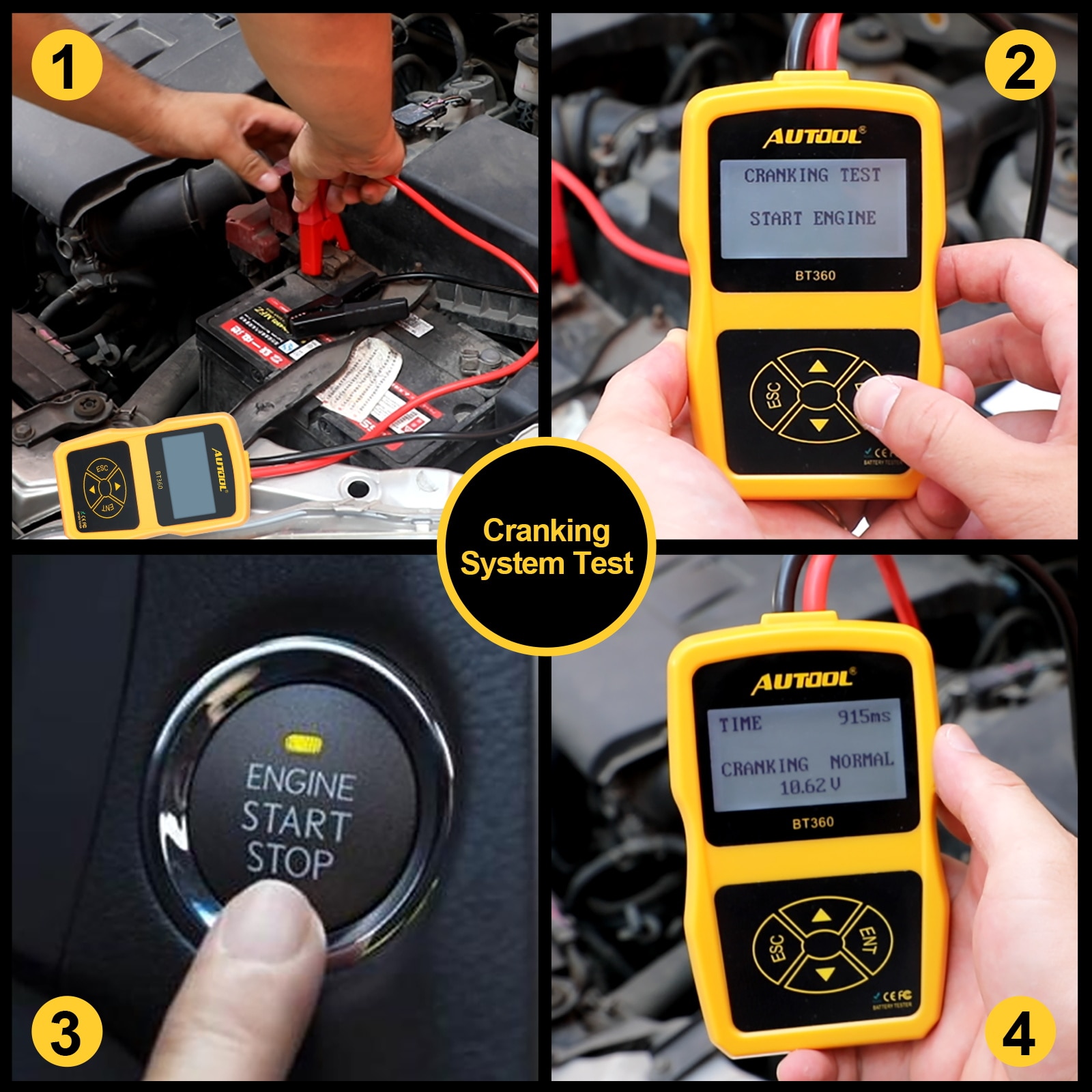 Packing List:
1*BT360 Main Unit
1*An English Manual for BT360